The aftermath of the coronavirus (COVID-19) outbreak will leave an impact on all people and organizations around the world. This article will guide you on how to communicate on social media with empathy and efficiency throughout the crisis.
Editor's Note: This article is part of a series to help you navigate your marketing strategy during the current COVID-19 crisis. To explore a more strategic set up of your communication master plan, please take a look at:
Essential Tools for Crisis Communication (coming soon)
Tips and Tools for Working in HomeOffice (coming soon)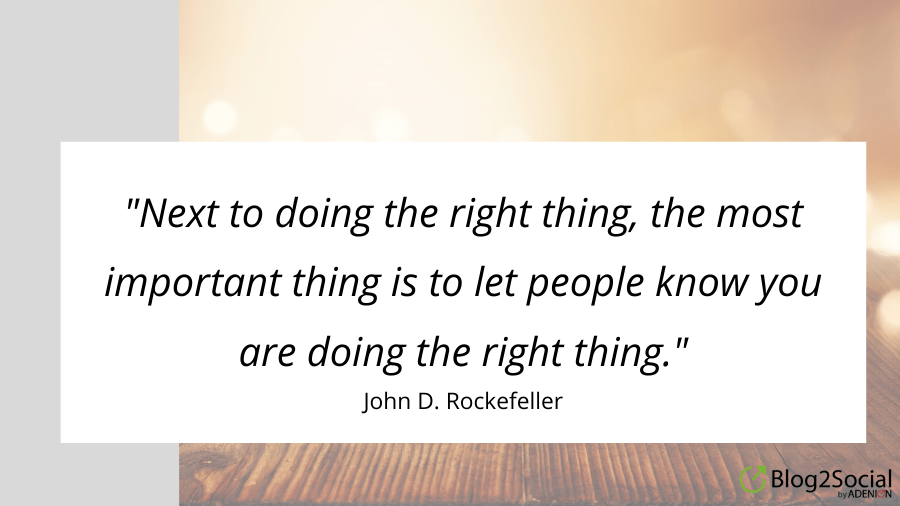 A global crisis is not the time for "marketing as usual". Whether your business is directly or indirectly affected by the current situation, everyone should now be using a crisis communication protocol for social media.
Even, if your business is still thriving, a crisis is not the time for publishing regular company announcements, new product releases or sales messages.
Mind the specific crisis situation of your customers and community
Keep your tone empathetic and your information guiding and assisting to help your audiences cope with the current situation.
Your audiences may be severely impacted or have friends or family suffering or even died from coronavirus.
Most people are fearing for their health and safety.
They may be facing quarantine restrictions, personal worries and concerns due to high-risk factors.
Businesses are faced with severe interruptions due to decentralized work environments, store closures, changes in demand, supply chain issues, or any other of the many business challenges coming up.
Employees have to cope with disruptions in their day-to-day routine, overtime or financial constraints due to economic lockup.
Many organizations and solopreneurs are fearing for their livelihood.
Customers are becoming confused and unsettled due to the closing of shops and service points and an impending shortage of supplies.
"Social Distancing" is taking its toll on human relations as well as on society.
To appropriately get your message across, your crisis messages and information should be:
relevant to the current situation,
reliable and reassuring to built trust and loyalty,
guiding and assisting to help your audiences cope,
supportive and encouraging for your audience,
empathetic to keep up the spirit and build confidence,
consistent and up-to-date as developments unfold
Take a look at Twitter recommendations on adjusting your brand voice for COVID-19.
Prepare for a consistent flow of current updates, breaking news, stories and valuable to tie your customers and communities to the important lifeline of communication.
Here are essential tips, content ideas and examples on what and how to communicate on social media to connect with your audiences throughout the COVID-19 crisis.
#1 Initial response to the crisis and current updates
The coronavirus crisis caught us all more or less off-guard. And the impact of the crisis is still evolving from day-to-day. New government rules and quarantine restrictions force people to stay home and companies to close or change operations. Rumors are spreading as fast as the virus itself. Crisis communication needs to be activated with speed and clarity to keep customers and communities in the loop.
If any of your business operations have changed, such as your service hours or how you're working, let your customers know.
Many brands drive customers to online stores or drive-thru services, due to contract restrictions. Providing transparency on why you've decided to close, how long your store is expected to stay closed and how you will be serving customers in the meantime is a critical way to keep your customers loyal.
Communicating your decision with transparency and clarity shows your customers you keep up-to-dated and you care for their and your employees' health and security.
Publish this information on your website as well as on your Google My Business. Send your information per email or newsletter to reach your customers and subscribers directly.
Share your current coronavirus updates on all of your social media profiles and pages. Think about creating additional social media posts to keep your customers informed about any upcoming changes.
Promote new service options
Many businesses, restaurants, and artists who had to close their shops and premisses and cancel events due to the lockup are looking to find new opportunities to serve their customers in order to survive.
Restaurants, laundries and flower shops are offering pick-up or delivery services.
Fitness and Yoga studios are offering live streaming sessions and video-trainings.
Artists are offering online events
Schools, universities, and teachers are offering online learning and tutorials.
New services have to be promoted consistently to reach your audience as well as new prospects. Here are some examples: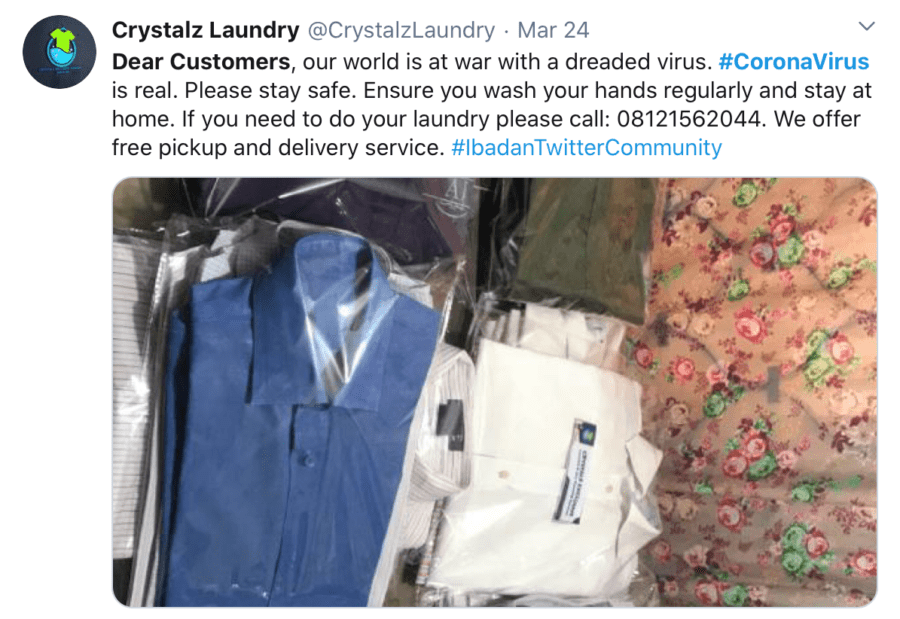 ComeKeto Restaurant offers extra fast delivery
Nurture your existing customers
Understanding the current needs of your customers is important for fostering the relationship with your audience. If you show empathy for what your customers may be dealing with personally and professionally your existing customers will stick around and remain loyal beyond the duration of the crisis.
#2 Don't hard sell – be helpful and supportive
The crisis situation does not mean you cannot sell at all. However, there are certain methods and messages that you should avoid.
Whether your business or store is closed or remains open, many brands are now encouraging their customers to shop online, to help practice social distancing and ensure the safety of customers and staff. This is a great way to encourage customers to support their favorite businesses, even when the doors are closed.
Whatever your situation is, do not post hard sale offers, because people might perceive this as insensitive to the impact of the crisis or that you are trying to make a profit off their situation. For example, if you want to give your customers a coupon or a discount, don't use your usuals promotion language. Don't call your discount code with anything associated to "coronavirus" or "COVID-19" to represent your brand.
You can well promote your products, but adapt your communication to the crisis situation. Offer help and show you care about your customers' current situation. For example,
offer free delivery to enable people to stay at home.
promote special services or discounts for the elderly or for workers in the social service or national health service.
offer free upgrades to help customers meet current challenges or demands.
Alternatively, donate a portion of your proceeds to help your community, or offer your services or products to people or organizations in need of help at this time. This will work good for your reputation and your PR as well.
Review automated and scheduled content
Audit your automated emails and scheduled social media posts, if your messages are still relevant and appropriate in the light of the current situation.
Review your content calendar once a week and delete or adjust all messages that could be considered insensitive.
You probably need to make only small tweaks to your message by adjusting your tone or changing your marketing phrases with some empathetic words or by adding commonly used hashtags like #staysafe #stayhome #love #hope.
#3 Use valuable content for your crisis communication (content marketing)
When people are confronted with unprecedented challenges to their daily lives as well as to their business environments, helpful and assisting information to cope with the current challenges are very welcome. This kind of information will attract customers as well as prospects. For example,
Provide tips and guidelines relative to your industry, for example:

remote collaboration with online-tools,
live-streaming or video conferencing,
experience from employees working at home.

Share tips for home training, healthy eating, and cooking, or how to cope with social isolation and quarantine.
This kind of content marketing is a safe way to promote your products and services. They will show your audience you understand their current needs and strengthen your reputation as an expert for their requirements.
Ask your community
There is no general rule on what and how to communicate with your customers aside from basic updates. It will very much depend on the specific situation of your customers. As more unpredictable changes are likely to unfold in the coming weeks, you will need to constantly adapt to the current situation and adjust communication strategies as needed.
If you are not sure, what is the best way to communicate with your community, just ask them what information is the most important for them and how they want to hear from you?
Listening to your community and monitoring their response to your current communication strategy will provide you with the necessary insights to meet their needs.
#4 Show you care for staff and customers
Many shops are currently struggling with severe changes in processing and demand, causing employees to cope with disruptions in their day-to-day routine, their work environment or work overtime. Aldi USA says thanks to customers and staff
Showing that you care for your staff strengthens your employer branding as well as your reputation as a responsible and caring employer.
Show your responsibility and measurements
"Social distancing" is becoming more and more vital for people to stay safe from the virus. Communicating the measurements you are taking to ensure the safety of your customers as well as your staff is a good way to show your responsibility. Iceland Foods shows slideshow with advice for customers and staff to ensure safe shopping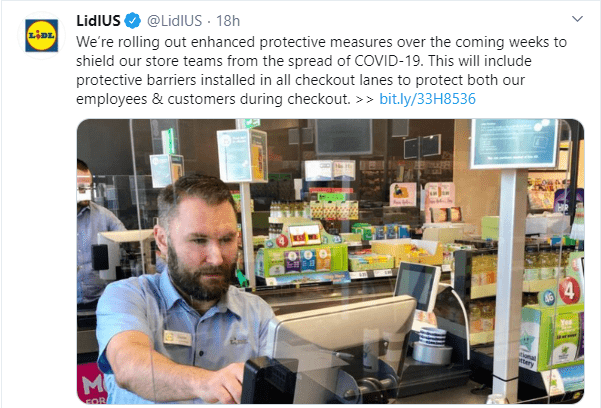 Tailor your messages to your audiences. While it is good for your staff to know what measurements you are taking to ensure their safety, your customers will only want to know this as far as your measurements affect them to stay safe.
#5 Share important information about the coronavirus crisis situation
Current updates about the crisis situation, the virus and how to protect yourself is important information for your customers as well as for your staff.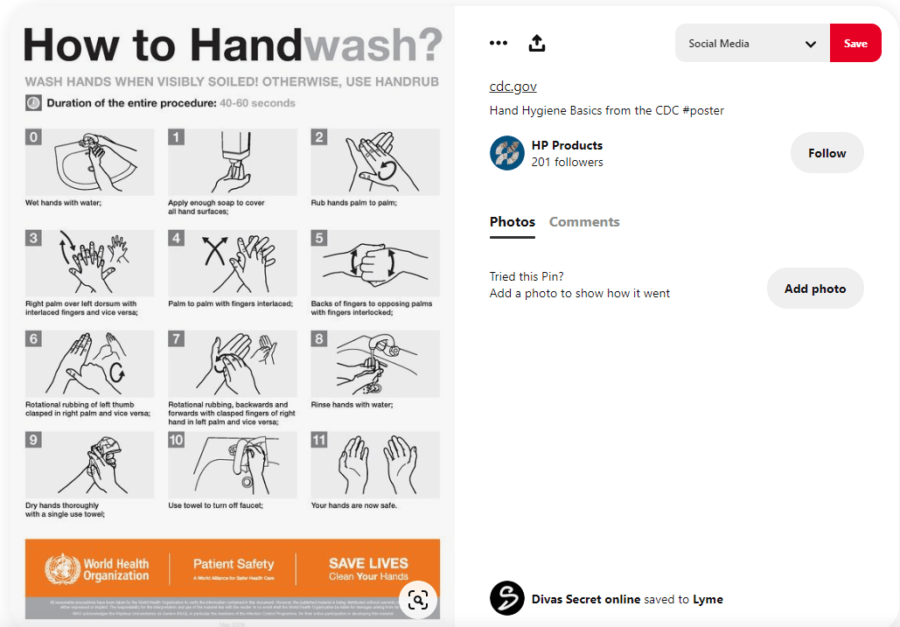 However, if you share this kind of information make sure to share information from official and highly trusted sources, such as:
WHO daily bulletins on the status of the virus and instructions for dealing with the virus.
COVID-19 myths for preventing misinformation by fake news and rumors.
Travel advisories and safety information from national health authorities and ministries for foreign affairs as far as this affects your customers or partners.
Official announcements from ministries for embargoes, civil unrest or disruptions of supply chain management as far as they affect your business.
Regardless of your own opinion about official measurements and announcements, refrain from talking politics or taking light on the risk of the virus or recommending your own personal advice for the handling of the crisis or health protection on your business pages.
All social networks have started to delete posts with alleged harmful medical misinformation. Whether legitimately or not, you don't want your business or brand to be associated with spreading fake news. So stick on to trusted sources about resources for your community.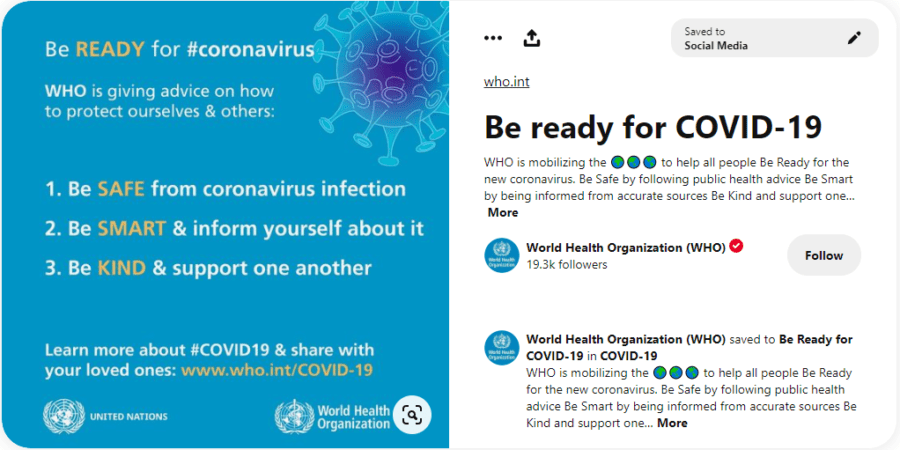 #6 Share content unrelated to the coronavirus
Social media is not just about posting breaking news. The current crisis situation does not mean you have to suspend all other forms of communication.
When people are confronted with so much overwhelming and alarming information on the virus, distractions can be welcoming. It just depends on how you convey these messages and on the specific situation of your customers.
However, as tensions rise, people become easily offended on social media. Make sure not to upset people with your content to avoid putting your reputation at risk.
Spread some love, joy, and entertainment
Find entertaining ways to delight your customers if it makes sense for your industry or brand. Try to find the perfect balance between lighthearted and compassionate communication in-between your official business updates.
Share funny images or funfacts on situations everyone is experiencing these days, for example shortage of toilet paper or "Hamsterkäufe":
Share an experience or give ideas for those staying at home in isolation or with kids and family.
Share experience from your staff or your current work environment. However, refrain from posting photos from your staff with cats and dogs in cozy home office environments, when your customers work in jobs where the home office is impossible or are struggling with fear for their livelihood.
Share words of love and hope with your customers and community:
Praise and thank others for their engagement during the crisis:
#7 Publish and share across all your channels
Whether your business is closed or currently facing high demand for specific products or services, whether you are struggling to get stock, organizing delivery or lifestreaming, keeping your customers and community informed is now the demand of the day.
By keeping customers updated on changes in business hours, service options or estimated times of delivery you can reduce frustration and prevent them from looking somewhere else.
To make sure you reach your community and the public with your messages, publish and use all the traditional and social media channels available to you and tailor your message to your audiences.
Website and blog: consider creating a special landing page for coronavirus updates and resources:
Example:

Update current information about changes in opening hours or contact information on your Google My Business profile and use Google Posts for your current COVID-19 updates.
Example:

Publish press releases and ad hoc news for your business updates on coronavirus information.
Inform your customers, partners, and subscribers with emails and newsletters
Notify your customers with push messages and in-app messaging
If you use online-chat for your business, post your updates and information there as well.
Use all your social networks for a consistent flow of current business updates as well as help content or off-topic news. For example: Twitter, Facebook, LinkedIn, Instagram, YouTube.
Example: Coronavirus update in Twitter header for Blog2Social.com

Post your updates and news on message boards in social media communities, groups, and online forums in your industry.
Try podcast and video channels
Prepare for a consistent flow of information across all your channels. Use social media automation to manage your publishing, scheduling and seeding process fast and efficiently. Such an approach will help you to reach more people in less time and to keep the loyalty of your customers during and beyond the crisis.
Summing up
The current crisis situation is a huge challenge for all of us. Communication is now a vital lifeline between humans and between businesses and people. Understanding the specific situation, the worries and the needs of your audiences will help you to bring your message out in an empathetic and appropriate way to strengthen trust and loyalty throughout and beyond the crisis. Publishing and sharing your messages across multiple marketing and social media channels with the help of automation tools will roll out your crisis communication fast and efficiently.
During the COVIT-19 crisis a consistent flow of information is key for your social media communication.
We help you to use all your social media channels faster and more efficiently for your crisis communication by offering a discount of 10 euro on all Blog2Social Premium plans. Coupon code:
StaySocial
Available for: